Although there are several advantages to emailing the eChecks, you are not required to email every eCheck. The system does have built-in flexibility that offers you the ability to print an eCheck and give it to someone physically should the need present itself. If you want to mail the check through the USPS, we recommend out Print+Mail checks.
How can I create a check and it print out?
1. For single checks, while creating the check, you may leave the Payee email field blank.
2. Next, you'll see a summary of the eCheck that was just signed. However, since there was not an email attached, the check hasn't really gone anywhere. Click on the Print check icon to the right of the check. An image of the check will appear, which can be printed and treated as a valid check.
Note: You can find more information about printing an eCheck here.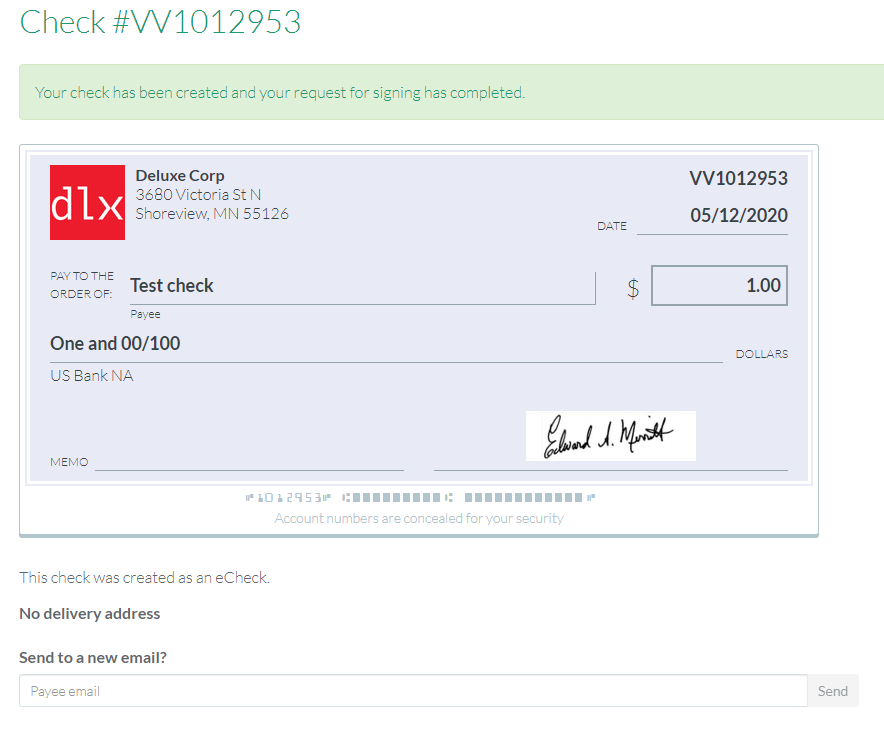 Note: If you do decide to email the check, you may use the Payee email field found in the check review screen.