When you look at a check in your Lockbox history, you may see a message telling you've already printed the check. However, this is a reminder to you that you may have already printed and deposited the check, so you do not accidentally deposit it a second time.
Under the check, there is a blue button that says Print Check. You can still print out this check, just remember to only deposit it once.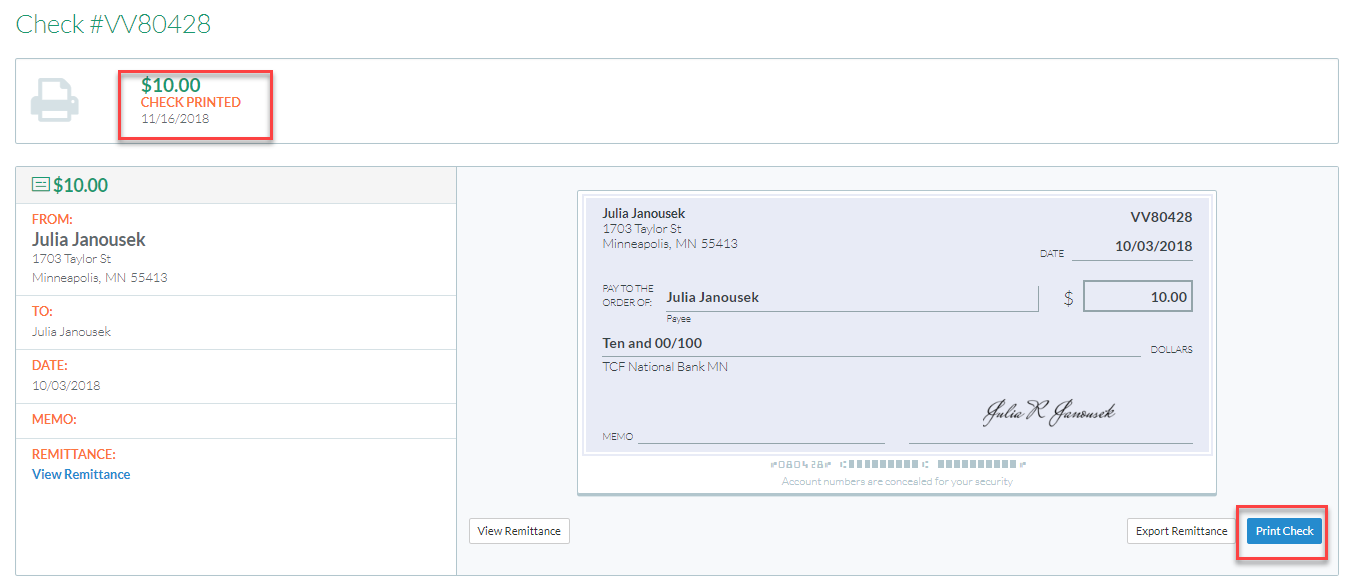 If you have used our Deposit Services you will no longer be able to print that eCheck.