First, click on the Get Payment button in your Lockbox next to each check.   
Next, a pop-up will appear showing you which options you have for processing that particular check.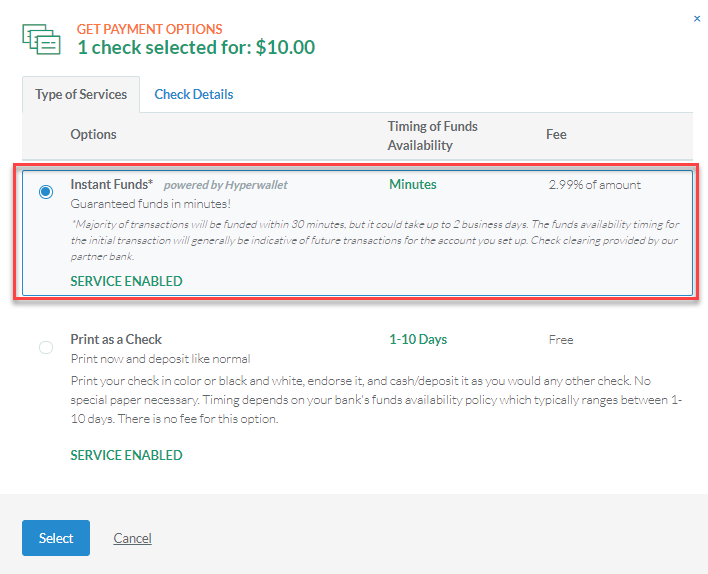 *Majority of transactions will be funded within 30 minutes, but it could take up to 2 business days.  The funds availability timing for the initial transaction will generally be indicative of future transactions for the account you set up.  A small fee will be charged to the eCheck recipient for each eDeposit.  Check clearing provided by our partner bank.