1. Once you receive your eCheck, click on the "Open this check" button.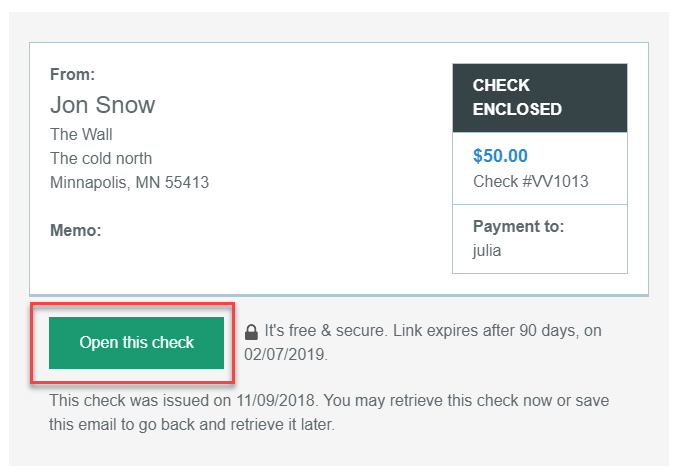 2. Sign up for a free Receive Lockbox Account
3. After creating an account, you will be in your Lockbox.
4. Once you click the "Get Payment" button, you will see your options.
5. Click "Select." You will then be asked to verify that you want to register for Instant Funds*
6. Next, you will create your profile for Instant Funds* by choosing personal or business. The decision should be based on who the checks are for usually, you personally or your business.
7. Once you have clicked "next" you will be asked to enter your Debit card number and expiration date in the format of YYYY-MM. IMPORTANT: Please ensure the information you provide is 100% accurate as you do not want your funds going to someone else. Deluxe is not responsible if the information you provide is not correct.
Click "Submit" to submit the transaction to Hyperwallet for processing.
8.) Once the funds are in your bank account, they are guaranteed! (link to article on Guaranteed Funds)
*Majority of transactions will be funded within 30 minutes, but it could take up to 2 business days. The funds availability timing for the initial transaction will generally be indicative of future transactions for the account you set up. A small fee will be charged to the eCheck recipient for each eDeposit. Check clearing provided by our partner bank.